Top Five Underrated Books in Standalone
With the exception of The Faerie Ring by Kiki Hamilton I have read all of these books in one sitting. I would highly recommend most of these.
The Unquiet
Jeannine Garsee

This author lives a half hour from me but I have never met her. I picked up her book on release day with really low expectations because I'm not a huge fan of ghosts so color me surprised when I couldnt even set this down. The book takes place in Cleveland and the OHIO references are LOL funny. I was laughing so hard my parents were concerned. This is mystery driven and very predictable but the mc's journey is truly delightful.
Revived
Cat Patrick
This was my first read from author Cat Patrick. After finishing and loving the crap out this book I went out of my way to read this author's other work including Forgotten, The Originals, and Just Like Fate. I didnt enjoy her other work as much as I did with Revived.
Flawed
Kate Avelynn

I read this having a completely different synopsis in mind. As I was reading I was like "Whoa Whoa WHOA there! WTF and I reading" but I couldnt put it down. I stayed up all night reading this one. I wouldnt recommend this to everyone but recommend it if you enjoyed Forbidden by Tabitha Suzuma.
Poison
Bridget Zinn

This book was pure fun. I knew going into this that I would love it and I wasnt wrong. This was suppose to be a trilogy but the author died of cancer. I would love to own a copy of this because it is rereading material.
Auracle
Gina Rosati

I enjoyed the romance of this book and found it very believable. The plot was paced well and the cover is cute.

Top Five Underrated Books in Series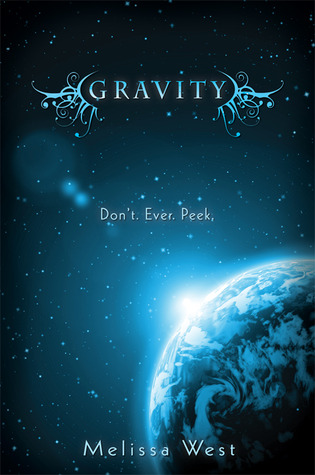 Gravity
Melissa West
I love anything about aliens. The cover is stunning and the synopsis was intriguing. I bought this on release date and read it on release day. I did the same for the sequel and I'm happy to inform it does does not suffer from Second Book Syndrome. I am looking forward to the third!
Maid for Me
Kat Lieu



This book was free on Amazon and although the cover isnt the best, the synopsis was interesting and plus I have a thing for freebies on Amazon Kindle. I read this and adored it to pieces. I bought the second and last book the next day. This is a self published novel.



Variant
Robison Wells



This was the only book available to read at my library so I gave it a go. By the end I was pissed I read so soon because I had to wait for the second book to find out what happens. Huge cliff hanger and a seven month wait was too much. I recommend everyone read this now that the second one is out and be sure to have it handy. The subject matter is one of my favorite.



The Faerie Ring
Kiki Hamilton

This book actually took me a year to finish. At the time I hated this book. But looking back I still to this day can remember the plot. The writing is fabulous and I actually miss the characters. This is a series of four, I only own the first two.
Vesper
Jeff Sampson



I dont like mysteries and knew going into this it was. I didnt realize this was a paranormal read. This is a trilogy and I have read them. The second book did suffer from Second Book Syndrome but the third made up for it and I am sad to see this come to an end. I'm curious to see what else this author has in mind for YA readers. I will definitely check them out.



Published by M