Love, Lucy by April Lindner and Flirting In Italian by Lauren Henderson Comparison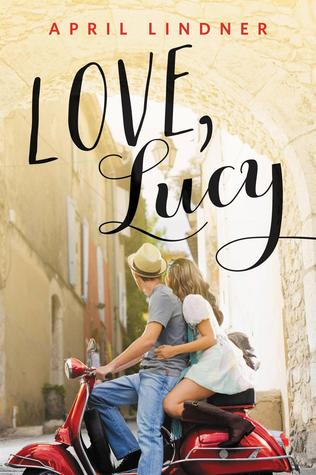 VS
Although these two books were very much alike there are many differences that set them apart. Such
as In Love, Lucy; Lucy the main character is backpacking through Europe for her last hoorah before
starting college. However in Flirting In Italian, Violet the main character convinces her mother into
allowing her to study abroad in Italy. Another difference between the two is that Love, Lucy is set half in

Italy and half in Forsythe Lucy's college where as Flirting In Italian is set one hundred percent in Italy. No

contemporary book would be complete without a good romance, in Love Lucy, Lucy meets a handsome

street musician named Jesse Palladino. In Flirting In Italian, Violet meets a mysterious, dark and brooding

Italian boy named Luca de Vesperi. Lucy met Jesse at a hostel when Lucy and her backpacking partner

Charlene first arrive in Florence, Violet met Luca at her first party in Italy. Lucy's purpose in this novel is

to have one last adventure before she goes off to college, Violet's purpose is to find out why a portrait

from the 1800's looks exactly like her. Lucy's personal goal throughout the book is to reassure herself

that she is destined to be a very talented actress and singer whereas Violet's personal goal was to find

the mysterious painting of "her" from the 1800. There are many differences between the books, as I

have discussed, however there some similarities between the two for example the setting. Both books

are set in Tuscany for some time, another similarity is that both Lucy, and Violet are strong, and

confident people. Both books are set in modern day Italy and the two main characters will soon be heading off to college. One

last similarity between the two is that both girls meet hot Italian boys, I mean who could blame them!

Although these books were very much alike they were also very different, personally I liked Flirting In

Italian more than Love, Lucy only because Love, Lucy was very predictable.
Love, Lucy in general:
I preferred Lucy's time abroad in Italy than I did when she was in college but her interactions

with Charlene were sometimes unbearable to get past. Charlene and Lucy never became friends on their
own. They were forced to from their parents and they never understood each other well enough to get

along. The boy she met in college was too pushy and the ending was abrupt and not entirely what I

hoped it would be. However with this said, I would still rate this four stars. Because I did enjoy her time

in Italy and her boy was swoon worthy. I was also able to picture and view the beautiful scenery written during their picnics and time spent touring. The writing was very good.
My Blog partner didn't like this book as much as I did and I completely understand why. I for the most part enjoyed this novel but would recommend
Flirting in Italian
instead.
Flirting in Italian in general:
There's not one thing I disliked about this book! Violet was so easy to relate to and she was a great character to root for. I was just as anxious to find out about the mysterious painting as she was. The conclusion was shocking and definitely satisfying. This is a trilogy, and one that I definitely plan on reading and eventually own. Highly recommended for mystery driven travel adventure fans.
Published by EM