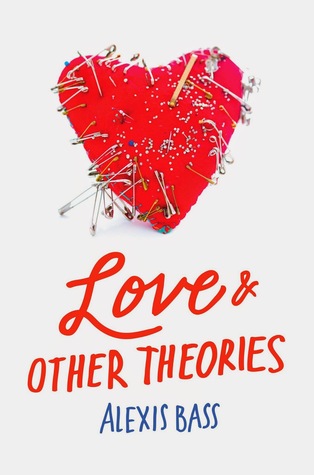 Aubrey Housing and her three best friends Melissa, Shelby, and Danica, create a set of rules designed to keep them safe from high school heartbreak.
Such as:
3.
Don't Give Your Heart Away.
Their plan was working just fine until the sweet and caring new boy Nathan Diggs arrives, pushing Aubrey out of her comfort zone and breaking her most trusted rules.
Readers will reminisce their past high school relationships after they read Love and Other Theories. Alexis Bass does a great job creating a heartfelt believable world. I absolutely loved this book, with all of its young humor and easy to love characters. I found the theories to be quite interesting and plan to test them out during my remaining high school years. I found I connected emotionally to the entire plot because nothing was too farfetched. I also loved that the concept of the book is the theories which protect the best friends from falling in love however the main character does the exact opposite of that. We get to see how Aubrey and her gang learn to grow and accept the turn of events that have been spiraling due to the lack of control. Bass, has a sense of humor that shine in her characters. This novel has been beneficiary with insight on farewells for college in a couple years, it really brought me into reality and brought my priorities into prospect. This book is definitely for girls in high school who has a sense of humor for sure! I will be recommending this book to all of my friends and we will try to live by the theories and see how it works out for us and compare it to Aubrey's experience.
Published by EM